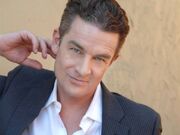 James Marsters is an American actor and musician. He is the audiobook narrator for The Dresden Files.
Marsters is most famous for portraying the vampire Spike on Buffy the Vampire Slayer and it's spin-off Angel. He also portrayed supervillain Brainiac on Smallville, and time-traveller Captain John Hart in Torchwood.
External links
Edit
Ad blocker interference detected!
Wikia is a free-to-use site that makes money from advertising. We have a modified experience for viewers using ad blockers

Wikia is not accessible if you've made further modifications. Remove the custom ad blocker rule(s) and the page will load as expected.