The Books

The Dresdenverse

Other
Helping out
To write a new article, just enter the title in the box below.
Not sure where to start?
Adding content
Talk and more...
Check out the community portal to see what the community is working on, to give feedback or just to say hi.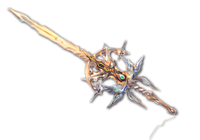 Fantasy Literature
Go to these sites for info or for help with your own wiki!
A Court of Thorns and Roses • A Song of Ice and Fire • All Souls Trilogy • Beyonders • The Dark Tower • Deltora Quest • The Demon Cycle • Discworld • The Dresden Files • The Edge Chronicles • Fablehaven • The First Law • Grishaverse • His Dark Materials • Inheritance Cycle • The Kingkiller Chronicle • The Land of Stories • The Magicians • Malazan Book of the Fallen • Mistborn • Pern • Ranger's Apprentice • Redwall • The Second Apocalypse • Shannara • The Stormlight Archive • Sword of Truth • Throne of Glass • The Waterfire Saga • Wheel of Time
Want your community included? See how!

Note from the Admins

Interest in new books and novels in the Dresden Files is strong and gets stronger as time passes on; it is unfortunate that two years have passed since the release of Skin Game with no clear indication about what will be published in the future, nor when it will be published.

In order to ensure that we provide only strong and reliable information to readers, we need strong external support in order to showcase such information in articles. Such support entails at least one publicly available sample chapter of the next novel on Jim Butcher's website, or the release of its cover page and a publication date. It will not be possible to retain a mainspace article for any information without such support.

If the aforementioned information cannot be provided, editors are welcome to mention anything of interest in their userspace blogs or in forum threads as an alternative to posting it in the mainspace.

Thank you,
The Administrators
Cover Gallery
Latest Activity
User Blogs
Create blog post
This is a compilation of all the canonical stuff we know about the nature of alternate universes in the Dresdenverse, including book excerpts and Words of Jim. Seeing how that's apparently the plot o…

Read more >

The 16th novel that is currently being written as of February 2017

Read more >

I wanted to ask fans of the series if anyone else has noticed the foreshadowing hinted at tied to Harry's birth; it seems to me that his birth date is supposed to be a rare confluence of events that …

Read more >
See more >
Live Newsfeed
Loading RSS data...
Loading RSS data...
Loading RSS data...
Loading RSS data...
Loading RSS data...
↓Refresh↑
Ad blocker interference detected!
Wikia is a free-to-use site that makes money from advertising. We have a modified experience for viewers using ad blockers

Wikia is not accessible if you've made further modifications. Remove the custom ad blocker rule(s) and the page will load as expected.