To create a new Character, Magic, Location, or Book article, enter the title below and click the appropriate button.
Note from the Admins
Interest in new books and novels in the Dresden Files is strong and gets stronger as time passes on; it is unfortunate that almost three years have passed since the release of
Skin Game
with no clear indication about what will be published in the future, nor when it will be published.
In order to ensure that we provide only strong and reliable information to readers, we need strong external support in order to showcase such information in articles. Such support entails at least one publicly available sample chapter of the next novel on
Jim Butcher's website
, or the release of its cover page and a publication date. It will not be possible to retain a mainspace article for any information without such support.
If the aforementioned information cannot be provided, editors are welcome to mention anything of interest in their userspace blogs or in forum threads as an alternative to posting it in the mainspace.
Thank you,
The Administrators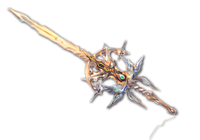 Fantasy Literature
Go to these sites for info or for help with your own wiki!
A Court of Thorns and Roses • A Song of Ice and Fire • Beyonders • The Black Company • Coraline • The Dark Tower • Deltora Quest • The Demon Cycle • Discworld • The Dresden Files • The Edge Chronicles • Fablehaven • The First Law • Grishaverse • His Dark Materials • Inheritance Cycle • The Kingkiller Chronicle • The Land of Stories • The Magicians • Malazan Book of the Fallen • Mistborn • Pern • Ranger's Apprentice • Redwall • The Secrets of the Immortal Nicholas Flamel • Shades of Magic • Shannara • The Spiderwick Chronicles • The Stormlight Archive • Sword of Truth • Throne of Glass • Wheel of Time
Want your community included? See how!